History of Slots – How Technology Has Changed Slots
It all began in 1891 when Sittman and Pitt of Brooklyn in New York invented a gambling machine made up of five drums and fifty cards based on Poker, the popular game of the times. This machine proved to be such a huge success, that soon, bars in the city offered their patrons one or more of these machines to play. Players would insert a coin, pull a lever and hope for a good Poker hand. There were no money prizes in those days and instead, players could win free drinks and cigars.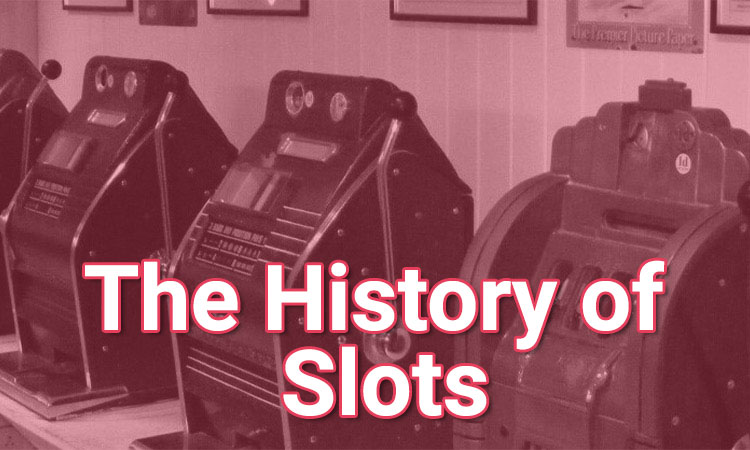 But as innovation and invention is the father of progress, it wasn't long before a new slot sensation captivated gambling enthusiasts. It all happened when Charles Fey, a San Francisco mechanic, on one of his visits to his local gambling hall noticed the payout machine where players could get their tickets and tokens. The year was 1895 and Charles Fey got an idea. He re-invented the ticket and token machine and created a game with three spinning reels that had a diamond, a spade, and a heart symbol painted on each reel. He called his new game the Liberty Bell and added a picture of a cracked Liberty Bell as the game's backdrop. Landing three Liberty Bells won players the jackpot prize of 50 cents. Liberty Bell was such a massive success that Fey could not build them fast enough, but soon, other entrepreneurs began to copy his version of the slot machine and by 1907, Herbert Mills, an arcade game manufacturer, jumped on the bandwagon and created Operator Bell. The reels offered symbols of lemons, plums, cherries and the first-ever BAR symbol. In 1934, the first-ever electric gambling machine was created and electronic dice games, Roulette games, Poker games and horse racing games were played by the thousands.
What are slots? – Landbase vs Online Slots
By 1964, the first fully electromechanical slot machine, Money Honey, was launched complete with a lever that players could pull to start the reels spinning, and a jackpot prize of 500 coins. Ten years later, the first video slot machine, Fortune Coin, was unveiled at the Las Vegas Hilton Hotel and in 1966 Reel Em was released. With a bonus round that triggered a completely different screen, slots had taken over the world. Reel Em was so big that it occupied 70% of the casino's floor, but as the game was responsible for 70% of the casino's income, the size was unimportant. By the mid-'90s, the internet was launched and with it came online gambling. From Microgaming's very first casino in 1995 to the thousands upon thousands of online casinos today, online gambling has exploded. We explore more interesting slot questions in our FAQ section.
Different Types of Online Slots
Today we can enjoy a huge variety of different slots, but for new online gamers, the list can be confusing, but it's easy to understand once you know what's on offer. There are essentially three types of slots. Reel slots play host to a physical reel that spins, while video slots project spinning reels on a video screen. Three reel slot games offer simple and straightforward games and multi-reel slots come packed with exciting features such as bonus rounds and huge payouts.
The other variety is the Progressive Slots, that offer jackpots prizes that are pooled with other machines across different casinos. The game gets fed every time a player makes a bet and when the jackpot is ready to pay, a lucky player wins the Progressive Jackpot prize.
The Future of Online Slots – How Technology Will Change Slots
3D slot machines were first introduced to casinos in the mid-2000s and they added length, width, and height to online gaming. More recently, however, 4D slots and Virtual Reality slots have started appearing at online casinos. Pioneer gaming company NetEnt released the first VR slot game, Gonzo's Quest and then a little later Jack and the Beanstalk. Online slots have become bigger and flashier and the future is set for more High-Definition games, massive advancements in mobile gaming, the integration of Social Media and Live Play slots and more Augmented Reality and Virtual Reality slot games. I wonder what Charles Fey would say if he could see where his big dreams have led us to.